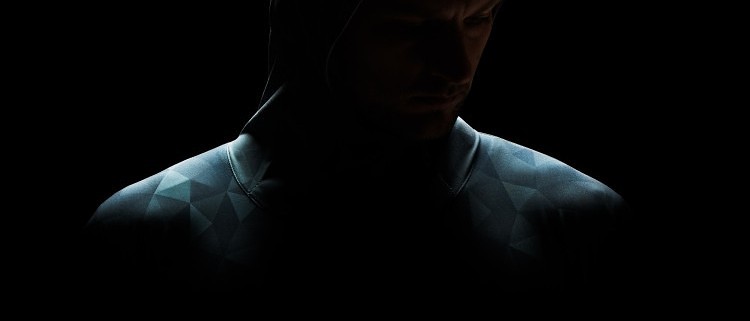 Launch Heimplanet Cairo Camo
Heimplanet Cairo Camo Launch at Firmament with polychromelab
Inspired by a traditional Arabic pattern Heimplanet engineers Cairo Camo. Heimplanet Cairo Camo is not only used for tents by Heimplanet, but also for a hybrid jacket by polychromelab. This fabric manufactured by polychromelab is something really special and unique. But, what exactly the secret is, we'll reveal not until the launch at Firmament in Berlin on April 23. By now, there're some information on the collaboration out of Heimplanet Cairo Camo press release.
Heimplanet presents Cairo Camo Collection and world's first printed Hybrid Jacket
Coming up this spring inflatable tents The Cave, Nias and Fistral by Heimplanet will be available printed with the exclusive Cairo Camo-pattern. This camouflage pattern engineered by Heimplanet will lower the chances of beeing spotted at wild camping. This camouflage pattern is called Cairo Camo. It's a geometric pattern one can find in the traditional Arabic region. This special geometry and colouration create an unique effect: colour shades cause through the pattern seemingly three-dimensional objects. Observed from greater distance a delusion of tectonic structures that merge with the landscape is formed.
The presentation of Heimplanet Cairo Camo will be topped with a stricly limited hybrid jacket that was designed in collaboration with polychromelab. This jacket will be presented in Cairo Camo-modell and is world's first printed hybrid jacket. Cairo Camo hybridjacket and Cairo Camo tents will be displayed to public first at launching event at Firmament in Berlin on April 23 to press and invited guests.

Specialities of Cairo Camo Hybrid Reversible Jacket
Cairo Camo hybrid-jacket is a reversible jacket made of a 3 layer laminate fabric. It is waterproof, highly stretchable, breathable and heat-insulating. This heat-insulating functionality of the membrane is groundbreaking and is based on a innovation of Tyrolean startup polychromelab from Innsbruck. Dark-coloured Cairo Camo side of the jacket absorbs 95% of UV rays and warms the wearer actively. The jacket's silver-coloured side reflects 30% of UV rays and creates accordingly a cooling effect. This way of active temperature regulation on basis of physical laws is revolutionary. Polychromelab has run in engineering phase of Cairo Camo hybrid-jacket multiple test in their own high altitude alpine laboratory on 2610 meters to validate extreme weather capability. The jacket's design was developed and polychromelab manufactures Cairo Camo hybrid jackets in Northern Italy. Additionally this piece uses no toxic PFCs and leaves a carbon footprint of 850 km only. This light-weight jacket of 300 gramms (size S) will be available in sizes S, M, L, XL and 2XL on April 23. in limited number of pieces at Firmament Berlin and Heimplanet's Onlineshop for 850€.
https://polychromelab.com/wp-content/uploads/2015/03/Heimplanet-Cairo-Camo-Jacket-polychromelab.jpg
924
750
polyshop14
https://polychromelab.com/wp-content/uploads/2014/04/polychromelab.png
polyshop14
2015-04-02 10:43:33
2015-04-26 15:40:31
Launch Heimplanet Cairo Camo