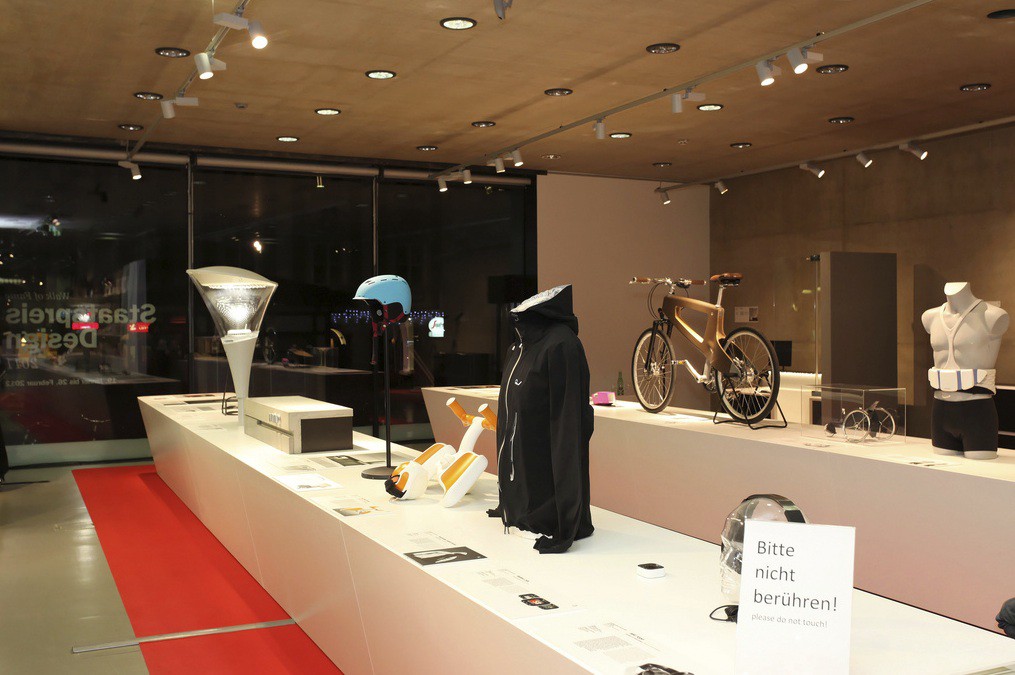 STYRIA DESIGN SHOW FEATURING POLYCHROMELAB
Designforum with polychromelab in Styria. Read the german statement about innovation and design in Austria.
Im Zweijahresrhythmus würdigt das Bundesministerium für Wirtschaft, Familie und Jugend mit dem Staatspreis Design die besten Gestaltungsleistungen aus den Bereichen Produktdesign (Konsumgüter und Investitionsgüter) sowie räumliche Gestaltung. Die Ausstellung ab 19. Jänner 2012 im designforum Steiermark präsentiert die Preistragenden und weitere ausgewählte Beiträge des Jahres 2011 nun auch in Graz.
Erstmals wurde im Rahmen des Staatspreises Design der Sonderpreis »DesignConcepts« vergeben. Der von impulse | austria wirtschaftsservice innerhalb des Programms »evolve« gestiftete Preis richtet sich an den Designnachwuchs. Er zeichnet innovative Konzepte mit hohem Marktpotential aus, die bislang noch nicht umgesetzt worden sind. Die besten Projekte junger Designprofis sind ebenfalls Teil der Schau. Der Staatspreis Design trägt dazu bei, die Zusammenarbeit zwischen Kreativen und Wirtschaft weiter voranzutreiben und die Innovationsbereitschaft österreichischer Unternehmen anzuregen.
Der Wettbewerb zum Staatspreis Design wird von designaustria durchgeführt.
Waltraud Muhr I Officemanagement
CREATIVE INDUSTRIES STYRIA GmbH
Marienplatz 1 I A-8020 Graz
Tel: +43 (0)316 890 598
Fax: +43 (0)316 890 598-15
E-mail: waltraud.muhr@cis.at
www.cis.at
This post is also available in: German
https://polychromelab.com/wp-content/uploads/2012/01/CREATIVE-INDUSTRIES-STYRIA-2.jpg
0
0
polychromelab
https://polychromelab.com/wp-content/uploads/2014/04/polychromelab.png
polychromelab
2012-01-19 16:12:06
2014-06-20 15:00:43
STYRIA DESIGN SHOW FEATURING POLYCHROMELAB