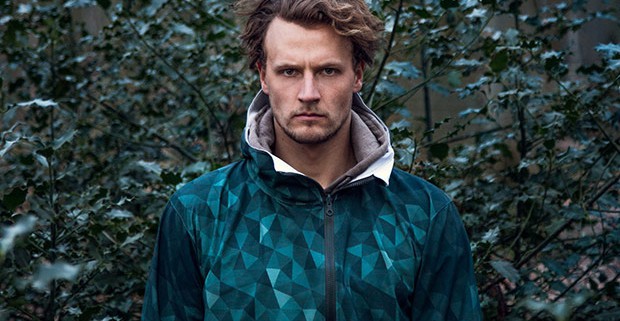 Cairo Camo Jacket at Firmament
Cairo Camo Jacket by Heimplanet and polychromelab at Firmament
On 23rd April the curtains opend unveiling Cairo Camo Jacket – a collaboration of polychromelab and Heimplanet – at Firmament Berlin Store to press and invited guests. The new Cairo Camo jacket is matching tents by Heimplanet, which are printed with this camouflage pattern. Here's Cairo Camo jacket on the blog of Firmament Berlin.
Cairo Camo goes wild camping
Cairo Camo pattern is a special engineered camouflage pattern for tents. Inspired by traditional Arabic culture this pattern consists of geometric figures, that combined with the right colours simulates three-dimensional, tectonic structures if view form distances.
Geometric pattern creates a Fata Morgana
Heimplanet's goal: this way Heimplanet gives its innovative tents with Cairo Camo not only a modern design, but also protection at wild camping in nature.
Camping with Heimplanet Cairo Camo tents
Act like an astronaut with Cairo Camo Jacket
Going on a great camping trip at the sea one needs more than a camouflaged tent. This is why Heimplanet teamed up with polychromelab and created an highly functional and modern designed reversible jacket. Cairo Camo Jacket offers a dark-coloured camouflage side, which absorbs 95% of UV-rays of the sun to warm the wearer activly.
Warming camouflage side of the reversible jacket
The secound side is silver-coloured. If someone wants to go to the desert and act like an astronaut wearing the jacket that way, he might have the right flair with camping equipment by Heimplanet, but he must not forget about the functional principle of Cairo Camo Jacket. The silver side reflects 30% of UV-rays and is 6 degrees cooler than the printed side. This way the 300 grams light reversible jacket adjusts the wearer at regulating and stabilizing temperature inside the jacket acitvly.
Cooling side of Cairo Camo Jacket at Firmament
By the way: get all information about the innovative reversible jacket by Heimplanet and polychromelab under #CairoCamo! If you want to learn more about reversible jackets by polychromelab, so visit our polychromelab concept store.
https://polychromelab.com/wp-content/uploads/2015/04/heimplanet-cairo-camo-wendejacke-firmament-berlin.jpg
413
620
polyshop14
https://polychromelab.com/wp-content/uploads/2014/04/polychromelab.png
polyshop14
2015-04-26 15:07:11
2015-04-26 15:39:32
Cairo Camo Jacket at Firmament