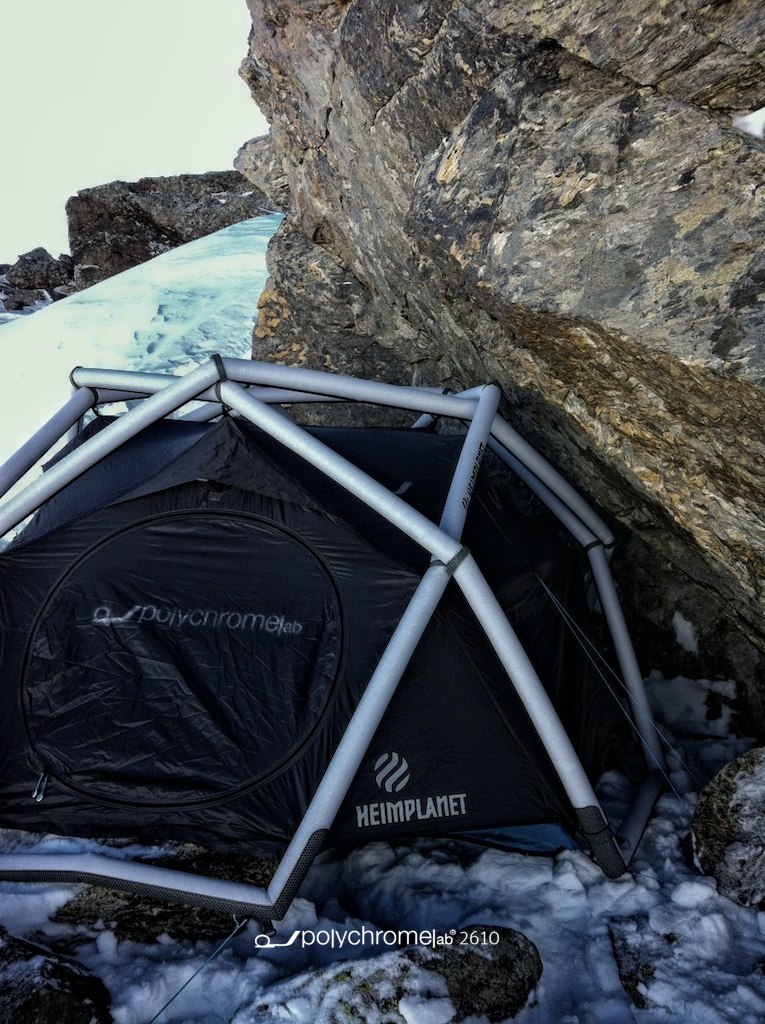 Heimplanet and polychromelab 2610
Tents by Heimplanet tested at the alpine lab
The cooperation between polychromelab und Heimplanet has succeeded.
Because of the extreme weather conditions at the polychromelab 2610 at the Glungezer in Tyrol the tents by Heimplanet had to stand up to very much.
Polychromelab is testing Outdoor tents by Heimplanet from Michele Stinco
It is a fact that every other tent would been broken because of the severe wind.
Tents by Heimplanet don't use tent poles, which couldn't stand up to wind paces at 270km/h. Using special compartments filled with air the tent by heimplanet has survived one of the heaviest storms imaginable.
Scientifically proven at polychromelab 2610.
Follow us on Facebook and visit Heimplanet.
polychromelab concept store
This post is also available in: German
https://polychromelab.com/wp-content/uploads/2014/04/heimplanet4.jpg
0
0
polychromelab
https://polychromelab.com/wp-content/uploads/2014/04/polychromelab.png
polychromelab
2014-02-06 10:24:39
2014-10-28 15:39:28
Heimplanet and polychromelab 2610